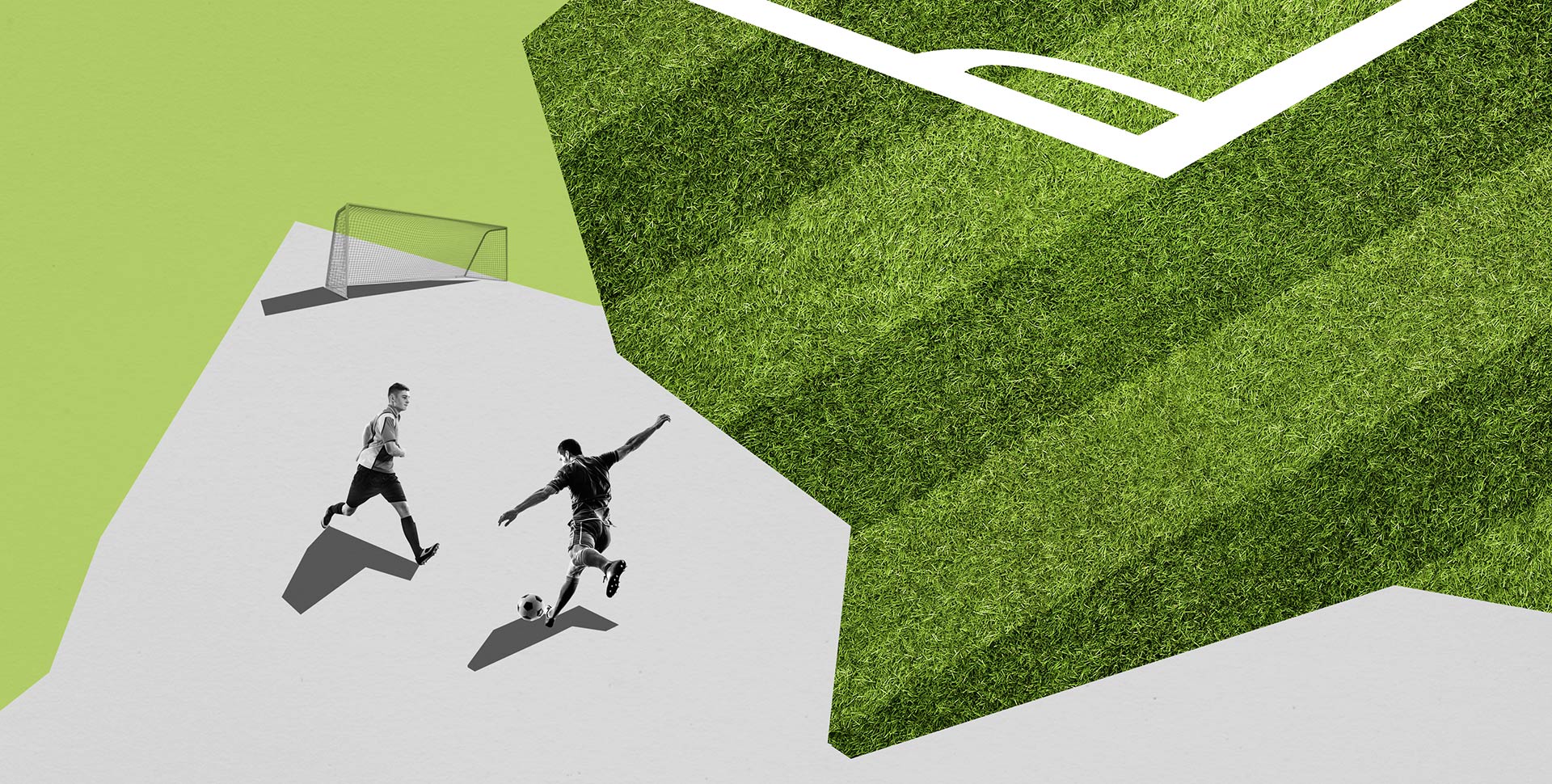 In the football stadium, on the golf course, at home or at the next event: our turf covers everything.
Two teams chase one ball. It's the grand finale of the UEFA 2012. And it's held on our RICHTER STADIUM TURF. Not just because of this are we able to say: our sports turf can withstand the absolute highest of strains.
READ MORE
SEND REQUEST
Your own garden is more than a piece of nature. It's a piece of wellbeing. Wouldn't it be nice if that place also had the turf it deserves? Verdurous, velvety soft and easy to maintain.
READ MORE
SEND REQUEST
Over 100 years of experience and over 45.686.244m² laid turf make us real experts. What do you expect of our turf? Where do you want to use it? Which strains does it have to withhold? We'd love to personally advise you.
READ MORE
SEND REQUEST
Even if everyone yearns for something different – they all want the same. A natural turf that delivers what it promises. Take a look at our bestsellers.
For private gardens, parks, playgrounds, football stadiums or golf courses 

– we offer turfs for every need.
World famous, not only in Austria. RICHTER STADIUM TURF® has been making history for years – on international sports grounds.
Tradition meets

Innovation
RICHTER RASEN is a family business in Baden, Vienna. We've been developing and cultivating natural turf for five generations.